Photo Booth Rentals Fort Washington, Pa
– Free Quotes
– 100% Satisfaction Guarantee
– 50+ 5-Star Reviews In The Area
– 4″x6″ Postcard Sized Prints Included (Print Packages)
– Licensed and Insured
– Philly's Oldest Photo Booth Company

---
Photo Booth Rentals for Corporate Parties in Fort Washington
Welcome to our premier photo booth rental service, specializing in adding excitement and entertainment to corporate parties in Fort Washington. Whether you're hosting a company milestone celebration, holiday party, or team-building event, our photo booths are the perfect addition to create a fun and memorable experience for your employees and clients.
Why Choose Our Photo Booth Rentals?
Engaging Entertainment: Our photo booths provide a unique and interactive entertainment experience that brings people together. They serve as a focal point at your corporate party, encouraging laughter, camaraderie, and lasting memories among your guests.
Custom Branding: Personalize the photo booth with your company logo, event theme, or specific branding elements. It's an excellent opportunity to reinforce your corporate identity and create a cohesive visual experience throughout your party.
High-Quality Prints: We utilize top-of-the-line cameras and printing equipment to deliver professional-grade photo prints. Your guests will receive high-resolution prints with vibrant colors and sharp details, making them perfect keepsakes from your corporate event.
Customization Options: Tailor the photo booth experience to match the ambiance and style of your corporate party. From elegant backdrops to custom-designed prints featuring event details or personalized messages, we offer a range of options to ensure a seamless integration with your corporate branding.
Social Media Integration: Our photo booths are equipped with built-in social media sharing features, allowing your guests to instantly share their photos on popular platforms. This generates buzz, extends the reach of your corporate party, and enhances engagement both online and offline.
Professional Service: Our experienced team will be on-site to ensure a smooth and enjoyable photo booth experience for you and your guests. From setup to operation and teardown, we handle all the logistics, allowing you to focus on hosting a successful corporate event.
Contact Us
Ready to elevate your corporate party in Fort Washington with our exceptional photo booth rentals? Contact us today to discuss your party requirements, pricing options, and availability.
---
SOME OF THE VENUES WE HAVE SERVICED IN Fort Washington, Pa
| | | | | |
| --- | --- | --- | --- | --- |
| Hilton Garden Inn Philadelphia/Ft. Washington | 530 Pennsylvania Ave | Fort Washington | PA | 19034 |
| Magerks Pub & Grill Fort Washington | 582 S Bethlehem Pike | Fort Washington | PA | 19034 |
| Manufacturers' Golf & Country Club | 511 Dreshertown Rd | Fort Washington | PA | 19034 |
| StClair Residence | 1112 Montgomery Ave | Fort Washington | PA | 19034 |
| | | | | |
| --- | --- | --- | --- | --- |
| Flourtown Country Club | 150 McCloskey Rd | Flourtown | PA | 19031 |
| Saint Joseph Villa | 110 W Wissahickon Ave | Flourtown | PA | 19031 |
---
Our Philadelphia, PA Services:
---
Other Information:
---
CONTACT US, Today:

---
---
40.036217,-75.513809
Photo Booth Rentals in Malvern, Pa
Photo Booth Rentals Fort Washington, Pa
If you're looking for a photo booth rental in Malvern, Pennsylvania, then look no further. At Photo Booth Rentals Philadelphia, we emphasize quality and customer satisfaction for our services!
From the moment you call us to when we leave your event, we treat your experience as if it was our own!
We try to make getting a photo booth as painless as possible. So how do we do it?
We attempt to have as much information on our website as possible. We utilize a state-of-the-art order tracking and fulfillment software.
Photo booth rentals Fort Washington
We offer at NO extra charge the best, most modern and most beautiful printout templates available. We customize these templates withe your personal party information, such as, name, date, celebration type.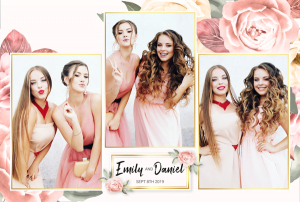 We offer at NO extra charge 4″x6″ postcard sized printouts, this is STANDARD at NO extra costs to you. Of course, if you are a fan of 2×6 strips, we will oblige.
 Our technicians are trained to take on any party or event, and you can rest assured we do it right – the first time!
Our Photo Booth attendants are the life of the party! Beware, a lot of will will happen.
---
Customer & Guest Satisfaction Is A Priority
---
The Best Photo Booth Guarantee in Fort Washington
At Photo Booth Rentals Philadelphia, our services are backed by our 100% satisfaction guarantee. If you're not totally satisfied with your photo booth rental we will come back to your next party and prove it!
---
Our Mission

Our mission is to provide the surrounding area of Philadelphia with exceptional photo booth and party rental services, one party at a time.  Backed by 100% satisfaction guarantee, we aren't happy unless you are too!