---
Philly's Oldest, Largest, & Most Reliable Photo Booth Company
---
Looking to add a touch of excitement and lasting memories to your upcoming corporate event, whether in the vibrant Philadelphia area or nationwide? Your search ends here with Philly Photo Booths! Our extensive services span across the Greater Philadelphia region, New Jersey, Montgomery, Bucks, Chester, and Delaware counties. Our cutting-edge touch screen photo booths are designed for effortless enjoyment, offering soft, flattering lighting that ensures every photo is a masterpiece. Delight in our collection of entertaining props and signs, ensuring endless laughter and creativity for your guests. With limitless usage and rapid-print technology, the festivities never have to pause. Most importantly, our comprehensive packages encompass seamless delivery, set-up, and the presence of a friendly, approachable photo booth host. Custom print templates tailored to your chosen theme add a unique touch of personalization. Elevate the ambiance of your corporate event with a Philly Photo Booth – where fun soars to unprecedented heights and cherished memories become timeless.
---
Come Celebrate! That Birthday or Sweet 16 with Us.
---
Introducing the Glamour Booth – a must-have enhancement for all types of corporate events. Our booth's sleek design and state-of-the-art technology guarantee a seamless and enjoyable experience for your attendees. The Glamour Booth offers a unique blend of elegance and entertainment, serving as an engaging focal point that ignites connections and interactions among guests, be it a grand gala or a professional conference. Against its signature white high-intensity backdrop, our booth captures timeless black-and-white photos using a subtle beauty filter, ensuring every participant looks their best. These captured moments turn into instant keepsakes through on-site photo printing, while the option for digital sharing extends the event's impact across social platforms. Immerse your corporate events in the allure of the Glamour Booth and craft an affair that leaves an indelible mark on all who attend.
Reflecting Excellence: Your Corporate Magic Mirror Experience.
---
Introducing the Magic Mirror Booth – a captivating addition that promises to transform your corporate events into unforgettable experiences. Whether it's a prestigious gala or a cutting-edge conference, our Magic Mirror Booth is designed to captivate and engage attendees in a wholly unique way. With its interactive touchscreen and immersive animations, the booth adds an element of excitement, encouraging networking and interaction amongst guests. The sleek, modern design seamlessly integrates with any event theme, while its high-quality photos serve as cherished mementos. Personalized branding options and instant social media sharing further amplify your corporate presence. Elevate your corporate events with the Magic Mirror Booth, and let the magic unfold as your guests create lasting memories and connections.
Philly Parties With Philly Photo Booth rentals near me
---
The 360 Video Booth – an innovative marvel poised to revolutionize your corporate events. Whether it's a distinguished gala, a cutting-edge conference, or a team-building workshop, our 360 Video Booth promises an unparalleled experience. This cutting-edge technology transports attendees into a fully immersive world, capturing dynamic 360-degree videos that encapsulate the event's spirit. The sleek, futuristic design seamlessly complements any setting, while the interactive process encourages genuine engagement and networking. These captivating videos, personalized with your branding, become powerful marketing assets, extending your event's impact far beyond its conclusion. Elevate your corporate gatherings with the 360 Video Booth, and ensure that every moment is captured from every angle, leaving a lasting impression on both participants and your brand.
Capturing Corporate Brilliance, One Click at a Time
---
The Traditional Basic Sapphire Booth – a timeless addition that brings a touch of classic charm to all corporate events. Whether hosting a sophisticated gala, a focused seminar, or a lively trade show, our Traditional Basic Sapphire Booth offers a reliable and versatile experience. Its understated yet elegant design seamlessly blends with any event theme, while its user-friendly interface ensures effortless use for all attendees. Capture candid moments with high-quality photos that serve as cherished keepsakes for guests. The booth's simplicity allows for seamless integration of your branding, turning each snapshot into a branding opportunity. Elevate your corporate events with the Traditional Basic Sapphire Booth and provide a memorable, photo-filled experience that resonates long after the event concludes.
Exceptional Lighting for Exceptional Events
---
The Vogue Booth – an embodiment of sophistication and style that adds a touch of glamour to any corporate event. Perfect for elegant galas, modern conferences, or trendy product launches, the Vogue Booth offers a curated experience that exudes luxury. Its sleek design and premium aesthetics create an instant focal point, encouraging interaction and networking among attendees. With high-resolution, professionally edited photos, the Vogue Booth ensures that every participant looks their best, enhancing their event experience. The option for personalized branding and instant social media sharing further amplifies your corporate message, extending your event's reach beyond its physical boundaries. Elevate your corporate gatherings with the Vogue Booth and immerse your guests in a world of elegance, leaving a lasting impression that aligns perfectly with your brand's essence.
Embrace Joy, Share Success: Corporate Holidays Reimagined.
---
Choose us to curate your upcoming holiday party and unlock a world of exceptional benefits that cater to all types of corporate events. With a keen focus on detail and a knack for seamless execution, our team transforms ordinary gatherings into extraordinary experiences. Whether you're planning a grand gala, a team-building retreat, or an intimate company celebration, our expertise ensures that every aspect of your event, from elegant decor to immersive entertainment, is meticulously crafted to align with your corporate identity. Our commitment to excellence extends to personalized thematic elements that enhance engagement, foster networking, and create memorable interactions among attendees. As a result, your holiday party becomes an opportunity to celebrate achievements, strengthen bonds, and propel your organization towards a successful future. Let us bring your vision to life and make this year's holiday event an unparalleled success.
Get A Fast Quote- Fill Out This Form
CALL NOW – 215-826-7406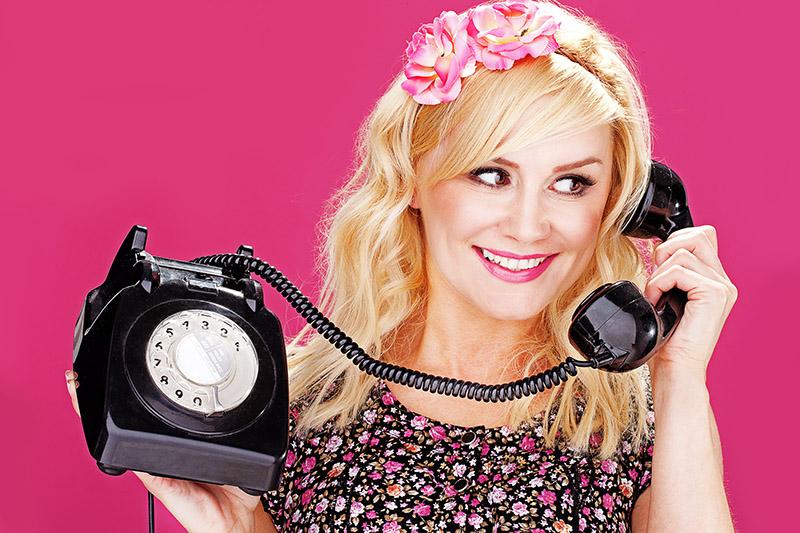 STUDIO LEVEL QUALITY
---
All of our activations use high end technology, enhanced lighting and cameras to make your guests and your photos look incredible. We have perfected the art of the photo booth! We would love to be creative with your next event and the results will be astonishing.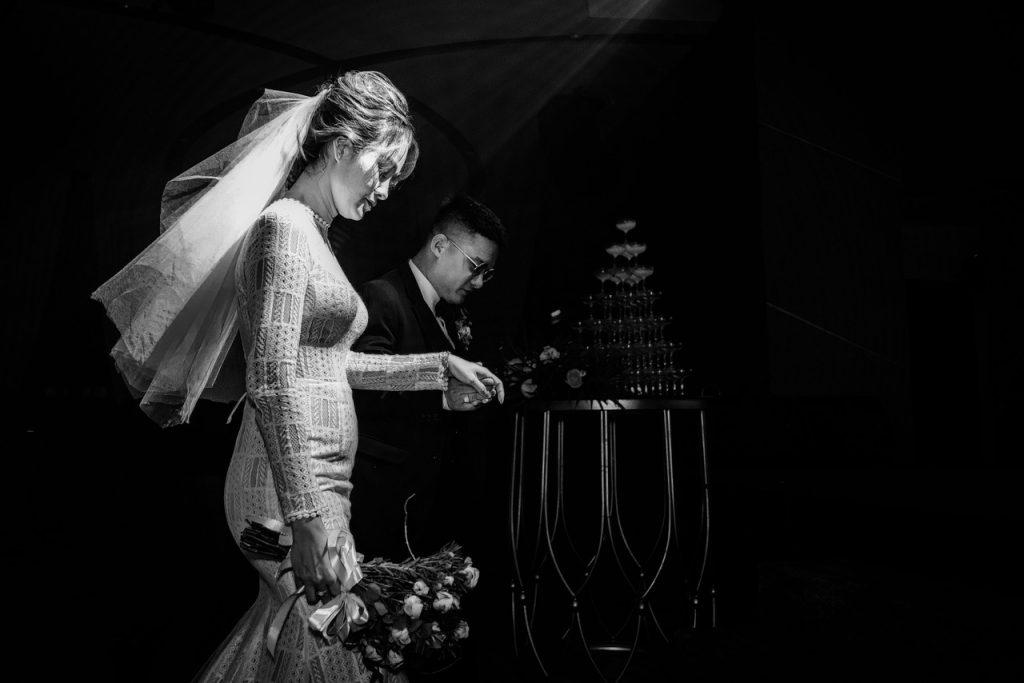 MARKETTING VISION
---
Philly Photo Booths is so much more than just a photo Rental Company. We are creatives, marketing nerds, and are focused on the end goal – RESULTS! Be it data capture, analytics, or just a unique engaging activation that your guests want to virally share, we will work with you to create your vision.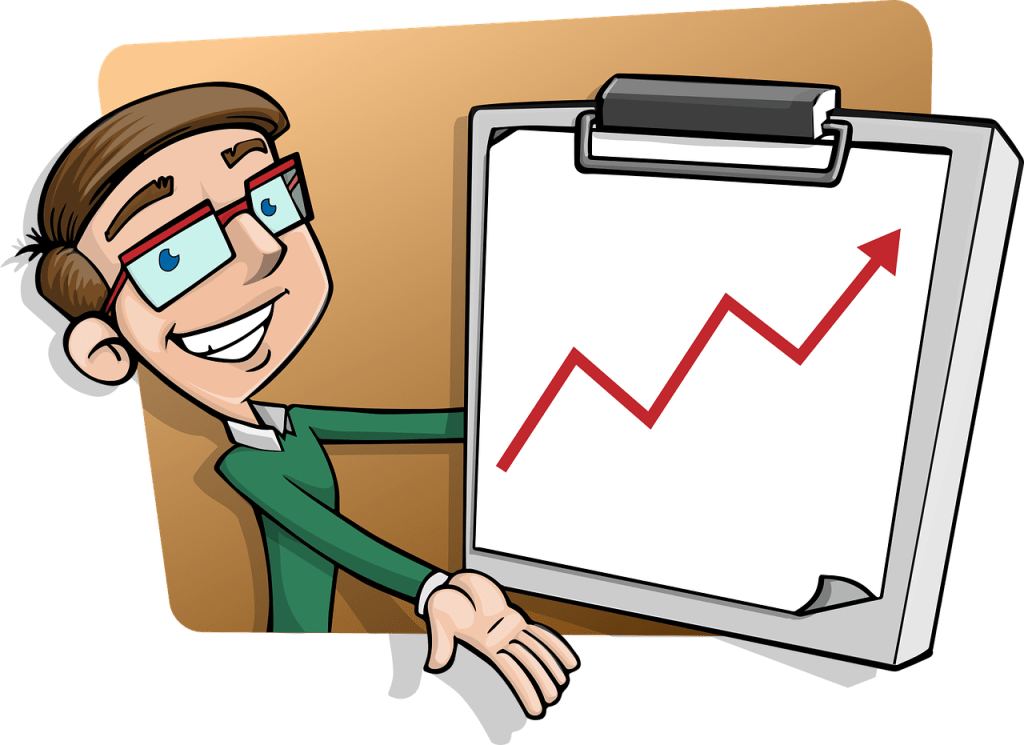 ---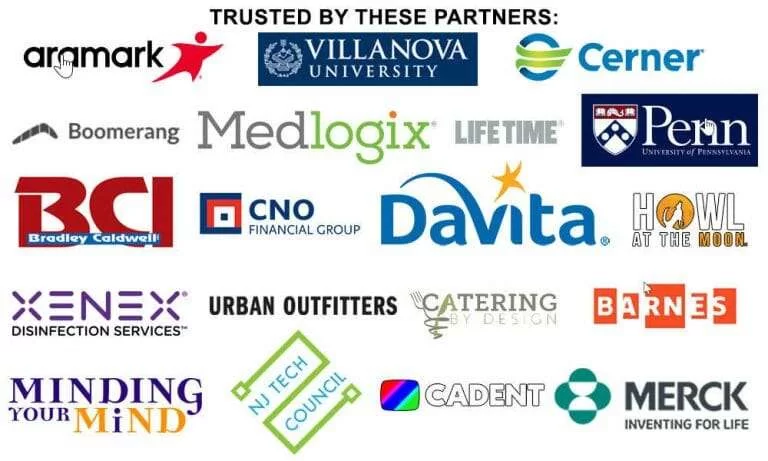 ---
5 STAR REVIEWS ON YELP, WEDDINGWIRE, THE KNOT, FACEBOOK & GOOGLE!
Photo Booth!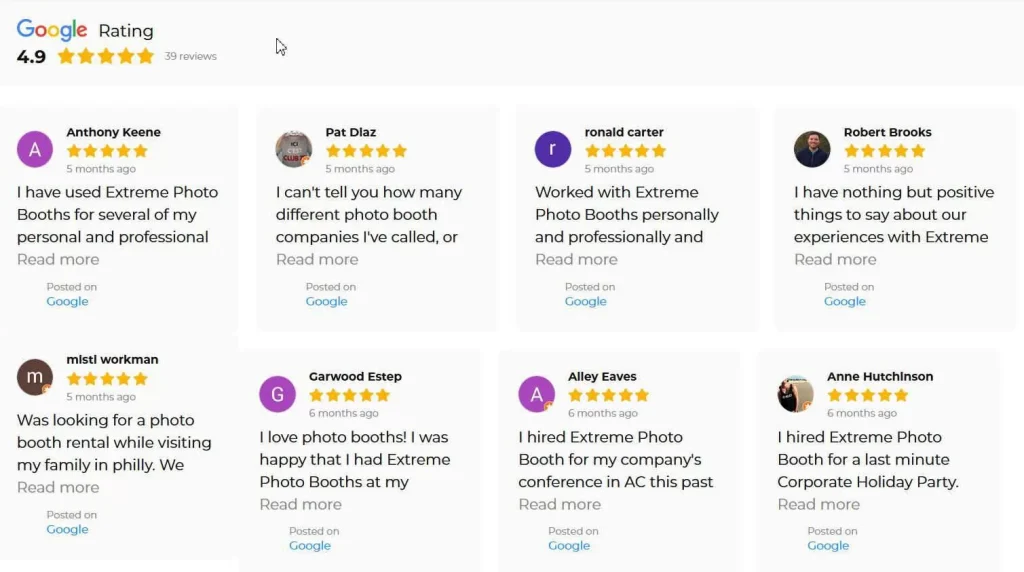 ---
Hosting a special event? Let our photo booths provide the perfect addition to your occasion or celebration! Our customizable services offer interactive experiences that are sure to enhance any event. From weddings to proms and holiday parties to corporate events, our photo booths will provide an amazing experience that no one will forget.
We understand that each event has its own unique needs and theme, so we are more than happy to provide custom designs, backgrounds, and booth screens to ensure that your photos reflect the special occasion. Plus, if you have something truly special in mind, we love a good concept or challenge that allows us to flex our creative muscles. Just let us know and we'll be sure to get the job done!
---
Call Now – 215-826-7406
---
Safe and Secure

Privacy Policy
Opt-out Preferences
Philly Photo Booths
325 Chestnut St
Philadelphia, Pa. 19106
215-826-7406
[email protected]