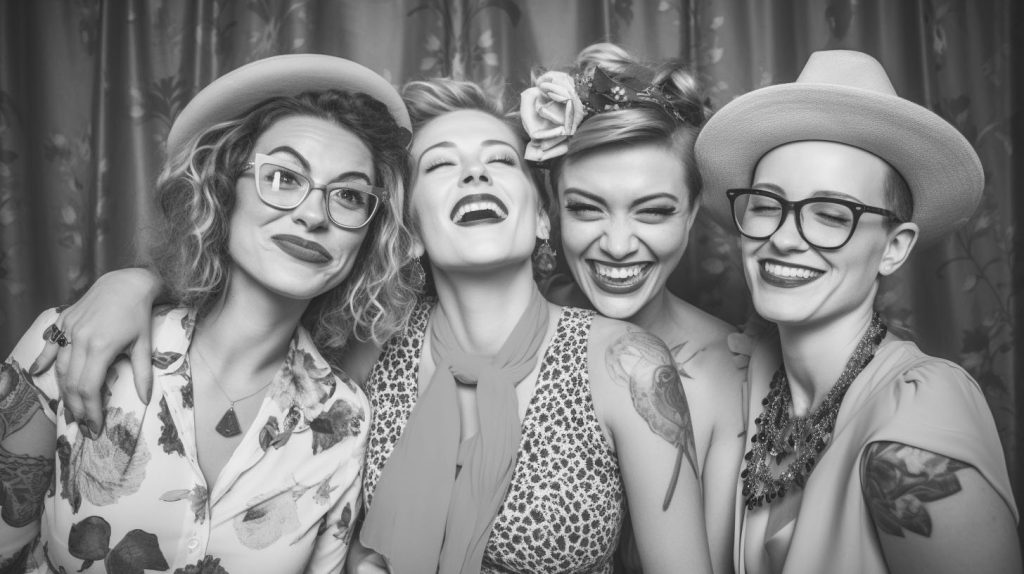 HOTTEST GLAM BOOTH IN PHILADELPHIA
---
Glamour Booth – Kardashian Style Photo Booth
---
The Kardashians and Justin Bieber inspired Glamour Booths. Our proprietary software applies an instant airbrush effect, smoothening skin and removing blemishes giving everyone a near flawless appearance. Everyone will walk away amazed by how great they look.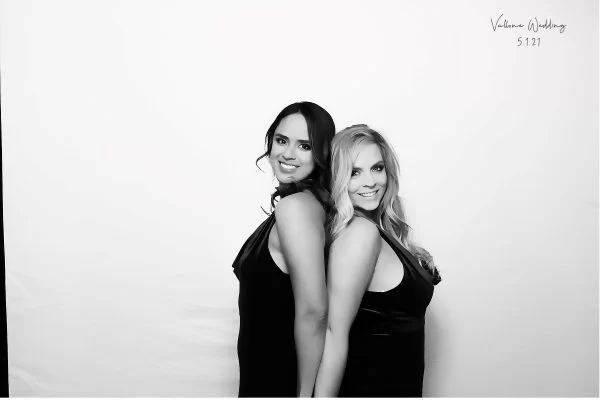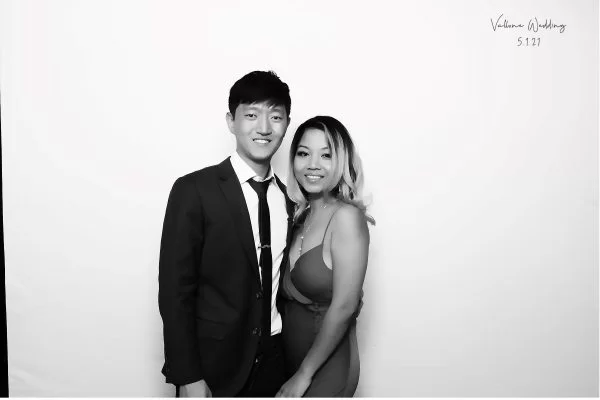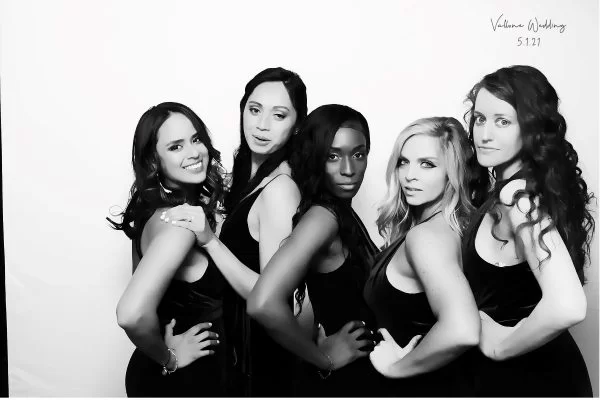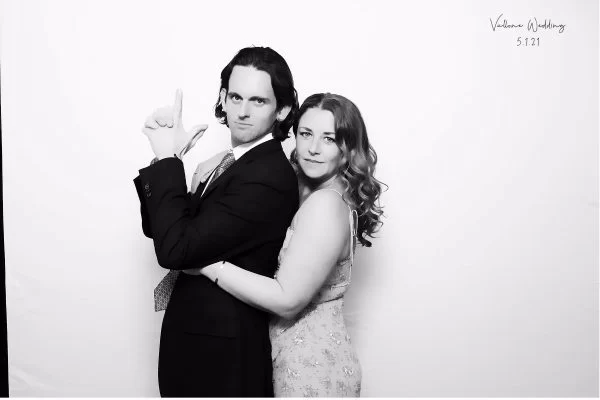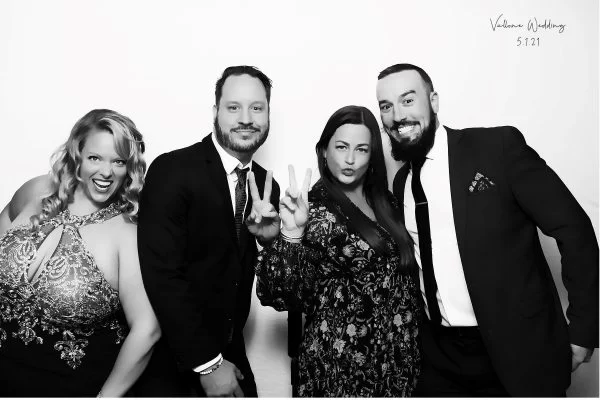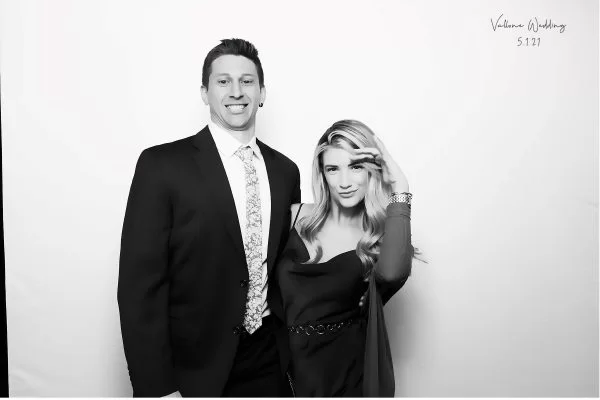 ONLY Philly Photo Booths Brings A True Hollywood Experience!
Photo Booth Experience
Your guests have a true photo booth experience. The booth will take 4 pictures with a high-definition DSLR camera. Of Course, we bring the special backdrop & Professional grade studio lighting.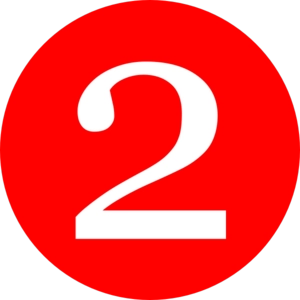 Proprietary Software
Our Exclusive and Proprietary Software transforms your photos.
Our software take your color photos and turns them into a black & white masterpiece. The software softens the skin to reduce blemishes and wrinkles.
Every one looks better.
Many Choices
Your guests will choose from 4 b&w photos and a gif. We will happily print postcard sized prints for your guests and share the gif via text. How cool!
Sharing
Your guests will also have the opportunity to share the pics and gifs. They can text or email instantly to themselves or their friends. Once on their phone, the world is at their fingertips: Facebook, Instagram, Tiktok, etc.
---
THE GLAM BOOTH IS GREAT FOR ALL EVENTS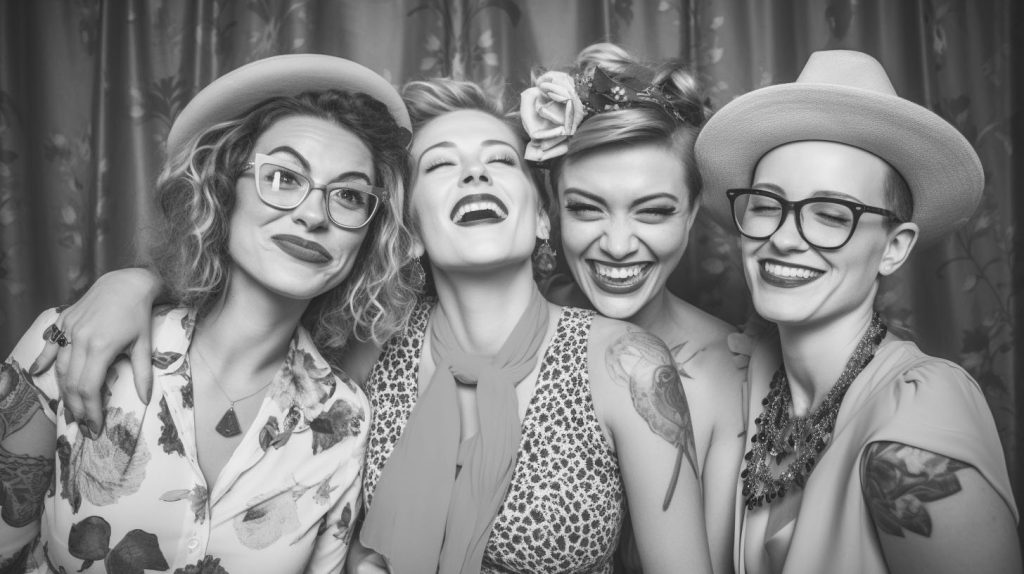 Great for Corporate Events
Your next business event will be a hit with our Glam Booth.. Our Glam booth will generate effective engagement and real-time marketing from your event. Your guests will have a memorable and interactive experience. Branding is easily accomplished in many different ways with the Glam Booth. Social Media engagement is very high with the high b&w photos that are created by the booth.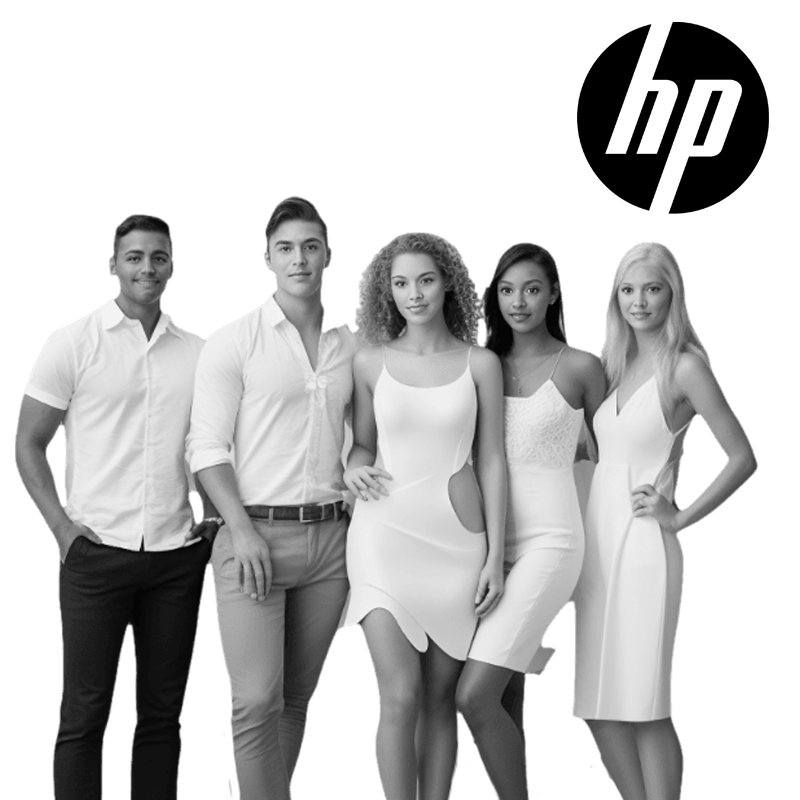 Great for Parties
We can cater to all types of events and event sizes, from birthdays, showers, school dances, house parties and holiday events,. The Glam Booth and Philly Photo Booths will make your event fun and memorable!!! Your guests will be sharing their cool and unique videos all over social media.
---
A True Hollywood Experience!
We utilize Four Techniques to Ensure Your Guests Get a True Hollywood Experience:
1. Guests participate in and enjoy a 4 pic photo booth experience
2. Our Software creates 4 stunning color photos or 4 exquisite B&W photos, and a moving gif.
3. The guests pic which photo they would like printed instantly onsite.
4. Printouts are pro-quality, Postcard-sized prints, with one picture per postcard.
5. The guests then select which photos and gif they would like texted to their phones.
---
We Use Professional Lighting:
We White Backgrounds for exquisite Photos.
---
Kardashian Glamour Booth: The New Must-Have Photo Booth Experience
The Kardashian sisters have always been known for their glamourous style and now they have taken it a step further with their new photo booth experience. The Kardashian glamour booth is the ultimate way to take stunning selfies and let your inner glamour shine.
The Kardashian glamour booth is a unique and modern photo booth experience unlike any other. It is designed to capture all the glitz and glamour of the Kardashian sisters in a single photo. The booth is equipped with a range of features for the perfect selfie, including a professional-grade camera, LED lights, and a large touchscreen display. It also features the latest filters and editing tools to ensure the highest quality photos.
The Kardashian glamour booth experience is perfect for any special occasion, from birthdays to weddings. Not only can you take incredible photos with the booth, but you can also have fun with your friends and family. The booth is designed to be interactive, with prompts and challenges to make the experience even more enjoyable.
The Kardashian glamour booth also offers a range of packages and add-ons to customize your experience. You can choose from a range of backgrounds, props, and costumes to bring your photo ideas to life. You can also add a variety of filters and special effects to make your photos even more creative.
The Kardashian glamour booth offers a truly unique experience that will capture your perfect moment. With its modern design and range of features, the booth is the perfect way to capture your inner glamour and share it with the world. So why not give it a try and see for yourself?
---
LIMITED Availability – Call or Fill Out The Form Today
CALL NOW – 215-826-7406