Philadelphia Photo Booth Rentals
Holiday Parties Are Our Specialty
---
Welcome to our premier destination for unforgettable corporate holiday parties. Discover a world of sophistication, unity, and joy as we turn your seasonal gathering into a remarkable event that leaves a lasting impact. With meticulous attention to detail and a commitment to excellence, we specialize in crafting extraordinary experiences for corporate celebrations in the Greater Philadelphia area and beyond.
---
Why Choose Us: Experience the Difference with Our Corporate Holiday Parties
1. Tailored Elegance: Elevate your holiday celebration with our expertise in curating elegant and sophisticated atmospheres. Whether you're planning a festive gala, team-building retreat, or intimate company gathering, our team ensures that every element reflects your corporate identity and vision.
2. Unforgettable Engagement: Ignite connections and interactions among your guests with our engaging event concepts. From immersive activities to interactive entertainment, we infuse each moment with a sense of unity and fun that strengthens bonds and fosters camaraderie.
3. Seamless Execution: With years of experience in planning and executing corporate events, we handle all logistics, ensuring a stress-free and flawless experience. From venue selection to décor, catering, and entertainment, we have you covered.
4. Dynamic Photo Experiences: Capture the spirit of your holiday party with our cutting-edge photo experiences. Our state-of-the-art booths offer customizable backdrops, unique props, and instant printouts that serve as cherished keepsakes, extending the joy beyond the event.
5. Personalized Touch: Every detail matters, which is why we offer tailored print templates, branding options, and themes to match your event's essence. Our dedicated team collaborates closely with you to ensure your vision comes to life.
6. Nationwide Reach: Whether you're based in Philadelphia or anywhere across the country, our services extend nationwide, providing you with the same exceptional event planning and execution expertise.
---
Videos About Holiday Parties
---
Photos with Santa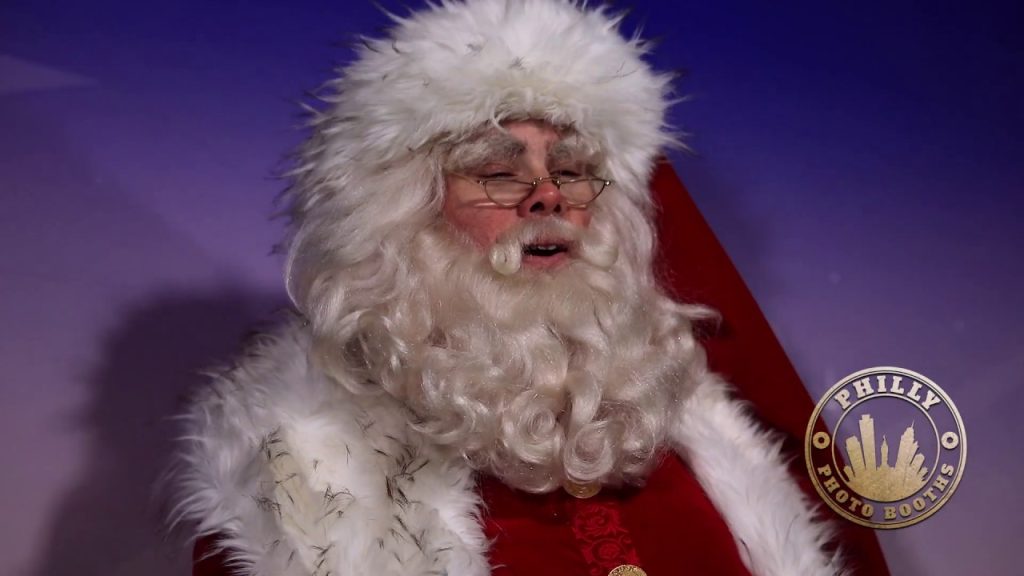 Photos with Santa
---
TRADITIONAL BOOTHS
---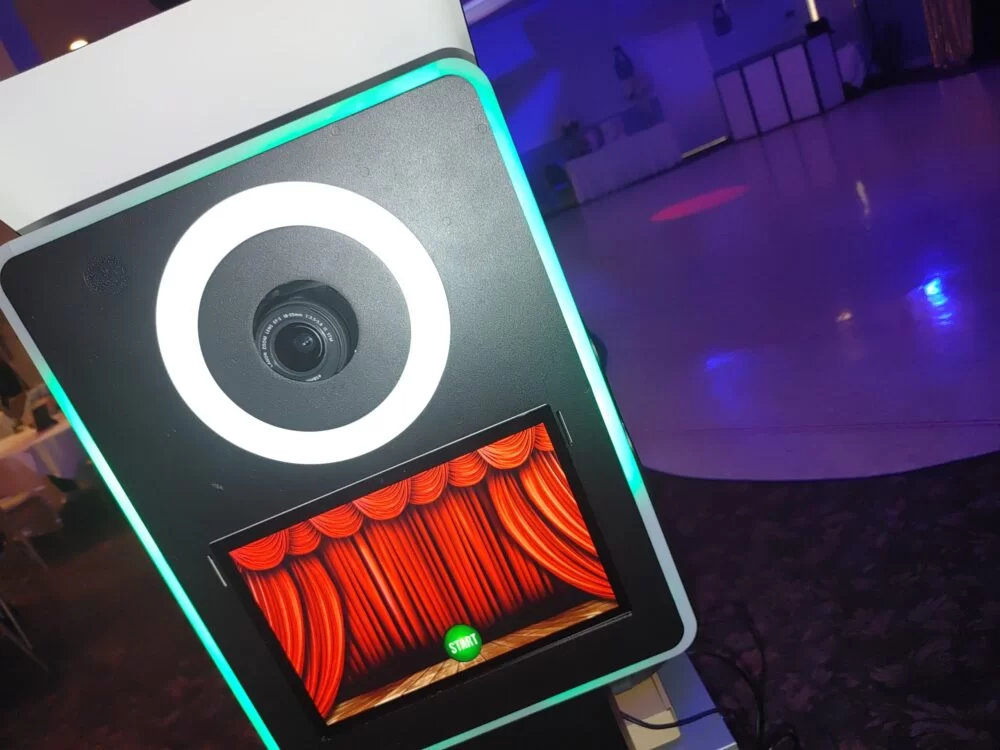 Our Open Air photo booth rental is the perfect choice for parties and meetings of any size. You can fit up to 15 people comfortably in your pictures. Our affordable booth photo booth rental package generally includes a rental time of 3 to 4 hours, along with the delivery and removal. As with all our booths, your guests can have unlimited turns in the Open Air booth, along with unlimited prints. Our open photo booth rental also offers physical photos.
---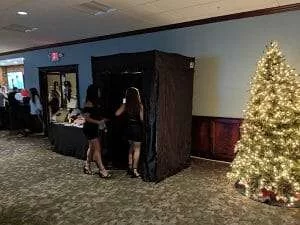 When you think of a photo booth rental you're probably thinking about the design of the Majestic Booth. Guests can go into an enclosed booth to take their photos. So, this booth is outfitted with curtain walls. Once our attendant sets up the Majestic Booth, you can fit 7-10 people comfortably inside. Your guests have unlimited use of this booth for 3 to 4 hours. The world is at your fingertips with the Majestic Booth, and it's never been this easy to share memories in real-time online
---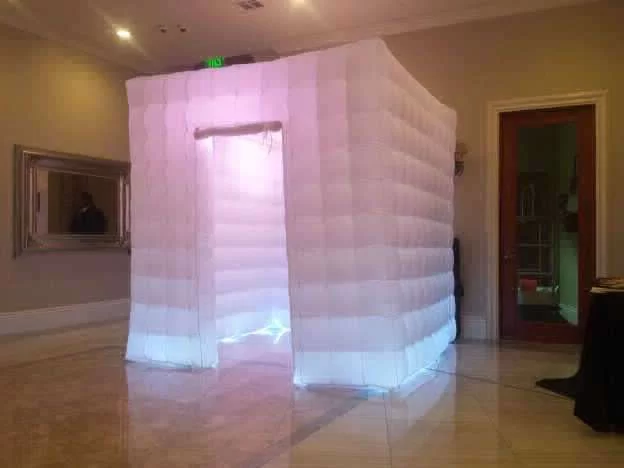 Our CRAZY LIGHTS Booth is another closed booth photo booth that will wrap your guests in brilliant lights. This closed booth can hold up to 10 people, and you'll have the booth from between 3 to 4 hours. We will deliver the booth, set it up, and the attendant will remain on location to help members of your party. We will provide your guests with a bin of props that they can use to show their personalities in their pictures
MODERN BOOTHS
---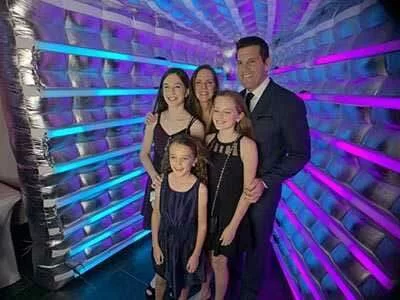 Vogue Booth Philly is a unique photo/video experience that puts YOU on the fashion runway. This photo booth is filled with sparkling neon lights that give your images a high energy futuristic vibe.
Your guests will have options for Animated GIF, Photos or The Full Vogue Super Model video experience.
VIDEO & DIY
Selfie Station
---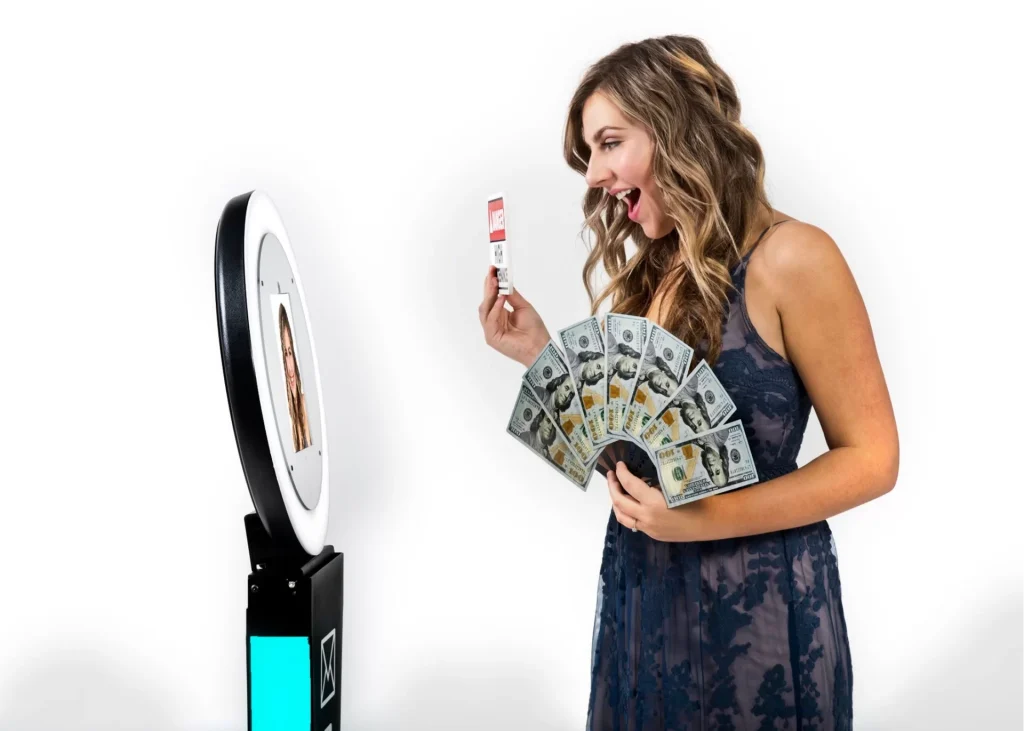 ---
Our Friends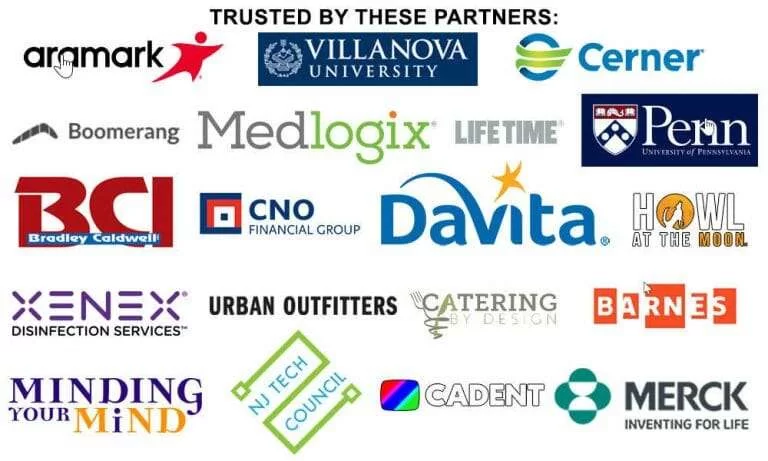 ---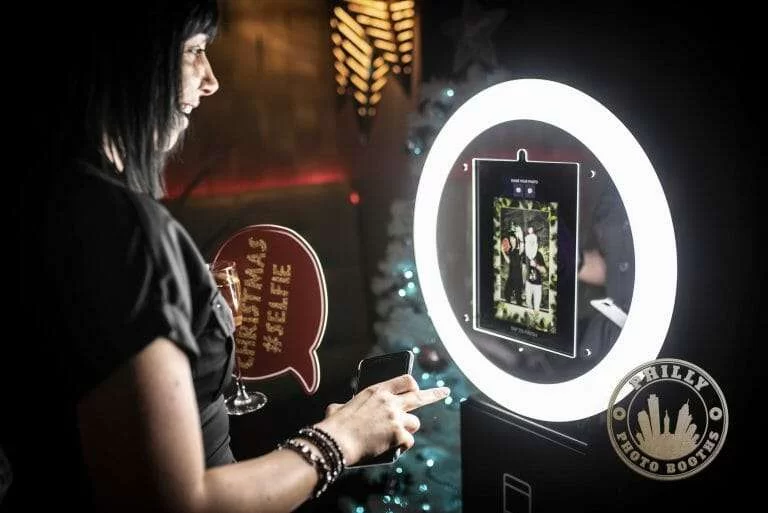 ---